What Is Compliance?
If you regularly note a perplexed stare when you tell new acquaintances about the type of work you do as your organization's CIO or IT compliance specialist, you are not alone. Regardless of your company's industry and background — which might involve finance, healthcare, energy, manufacturing, retail and more — there are certain legal requirements and regulations in place to protect your company, making compliance essential.
Sometimes these legal requirements and regulations stem from federal mandates while you will come across others from local and regional entities. Regardless of the origin of any regulation that requires compulsory compliance, it generally serves to benefit and protect your organization, stakeholders and customers, making it critical that you develop a strong compliance team and ensure that everyone in your organization is on board.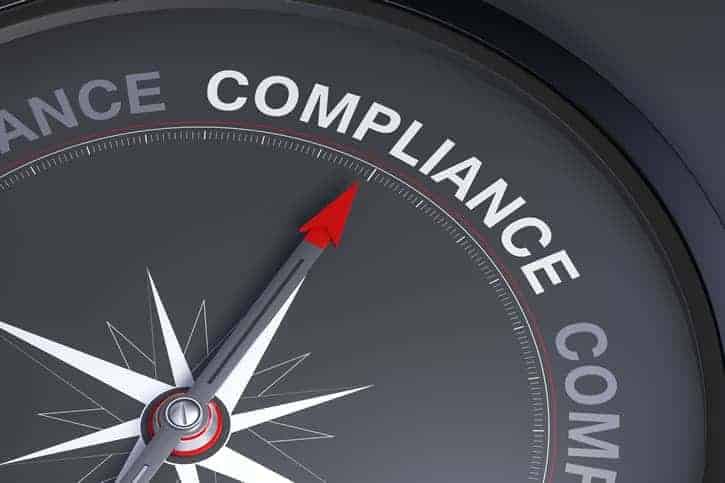 Common Misconceptions About Compliance
While you may often get that blank and befuddled stare from various people in your life, often outside of work, when talking about compliance, you might also come across some very different — not always positive — responses from those in your organization who do not hold direct responsibility for compliance.
Many professionals who may or may not understand the importance of regulations for that are in place for their own protection, as well as for the protection of stakeholders and clients, tend to harbor some frustration over the need to comply with regulations. You might have even had someone say to you, upon learning your regulatory responsibilities, that you are in the "business prevention unit" since they perceive this necessary function as the fastest way to bring productivity to a grinding halt. This type of misconception can prove challenging and demoralizing for your compliance team.
As you work toward maintaining a strong morale among your team members who ensure compliance, it might help you to learn that you are not alone when you run up against misconceptions from frustrated colleagues, management and executives in your organization.
Take a look at five of the most common misconceptions about compliance to see if any have a familiar ring:
When You Are In Compliance, Your System Is Breach-Proof. Help Net Security shares that many IT professionals and compliance teams believe that, when in full compliance, their company's system is fully protected and safe from breaches and intrusions. Even with regular compliance audits and updates, you understand the importance of constantly staying vigilant against external threats that would undermine the integrity of your system, given the opportunity. Staying as many steps as possible ahead of modern cybercriminals is an essential tactic among savvy IT managers and compliance teams. Monitoring for changes in regulations and taking appropriate actions for their implementation and compliance, as well as keeping your staff, managers and executives briefed on those changes, are essential components of your work.
Compliance Is Just a Polite Term for "Business Prevention." As noted earlier, while most of your colleagues and managers consider compliance matters as more of a nuisance that sets up an obstacle course between themselves and their productivity, it is really just the opposite. Any time that you can prevent loss of data or the devastating fallout from a third-party intrusion into your system through industry tested — and industry required, of course — safeguards, the better everyone can do their job with confidence and safety. Your colleagues and executives enjoy a great deal of freedom and productivity in their daily tasks, whether they realize or admit it or not, from the hard work from your compliance department.
It Is Easy to Implement and Comply With Regulations. It takes a lot of work to learn, understand and develop the parameters for regulatory compliance for your organization. Regulators who hand down regulations want to know that your plan for compliance has substance and gives you the ability to easily and precisely follow through, as noted by Norton Rose Fulbright. You need to know that your compliance plan is something that you and your entire team, from the general staff pool to your executive board, can live out naturally in daily work practice. It takes work from everyone in your organization to reach that level of compliance, but as it becomes ingrained, it does become easier for everyone, even when you receive large-scale updates that cause learning curves and other temporary disruptions.
Finding Problems Is Always Bad News. Many managers and executives might feel that "no news is good news," and conversely, that anytime you find a problem, doom is imminent. The truth is that, as long as you have diligently complied with regulations, you can usually detect a problem before it officially becomes bad news for your organization.
Compliance Removes Human Responsibility for Errors. Of course it is important that you and your compliance team work toward cultivating a corporate atmosphere that thrives on your compliance. However, compliance is an ongoing effort that never works on some sort of "auto-pilot" mode. Additionally, since determined cybercriminals rarely take a break from trying to circumvent your security measures you've put in place due to regulations, you still have to stay sharp and address issues as they arise. By developing and nurturing an atmosphere based on everyone's diligence to learning the latest regulations and adhering to them, everyone organically stays in compliance, thanks to a sense of shared accountability.
How to Overcome Common Misconceptions About Compliance
Looking at the above compliance misconceptions — as well as many others floating around throughout the corporate world — that you might have encountered in your efforts to establish compliance strategies for various regulations, you might wonder how to better overcome those misconceptions to help your organization's staff and managers help you work toward solutions.
Below are a few ways that you can overcome common misconceptions:
Develop, fulfill and maintain a full-service internal audit function to regularly check the status of regulations in the industry, as well as how thoroughly you have applied them to your organization.
Perform regular internal audits, or "health checks" to ensure compliance.
Encourage senior management to take the lead in providing advisory services for a top-to-bottom breadth of accountability.
Performing these functions, as well as reaching out to a compliance firm that specializes in staying abreast of the most updated regulations in various industries. Auditing professionals at I.S. Partners LLC can help you develop the most effective and efficient strategies to keep everyone in your organization on their toes. We hope you might reach out to us so we can answer any questions that can help you put compliance misconceptions to rest and adhere to regulations with ease and confidence.