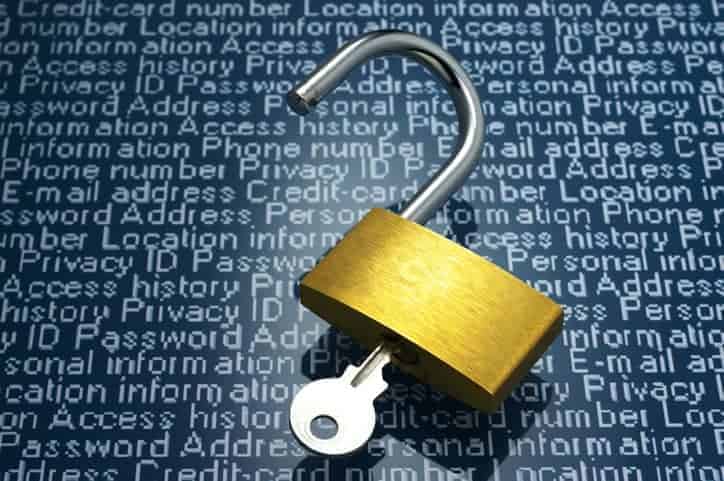 As your organization's CIO or IT manager, you and your team probably regularly explore new methods of searching for and solving security vulnerabilities that might potentially compromise your computing system. Penetration tests offer you a multi-faceted and highly effective testing tool to help you keep your company's stored files, sensitive client data and your overall computing system clear of vulnerabilities that stand to create a wide array of issues for your organization, wasting precious staff time, profits and other invaluable resources if unchecked.
Explore Various Ways That Cyber Attacks Can Happen With Pen Tests
Also called "pen tests," penetration tests offer you and your tech team the chance to ferret out problems with your operating system, services and applications, improper configurations and issues revolving around careless or dangerous end-user behaviors. With this type of advanced reconnaissance, you can stay a step or two ahead of potential invasions. Pen tests let you dig deeper into the virtual psychology and approach that a cyber attacker might use to invade your system via host and service misconfiguration, or insecure application design.
How Do IT Departments Use Penetration Tests to Uncover Potential Threats?
Tech industry professionals also refer to pen test as "white hat attacks" since the good guys are the ones attempting to infiltrate the system. When it is time for you and your team to simulate a cyber attack, you will attack vulnerabilities that may exist in live servers and computer infrastructures. With the data you collect, you can determine your system's weaknesses and search for solutions. As you test your internal and external systems, using a targeted or double blind approach, you stand to gain an in-depth knowledge of the risk to your computing system.
The 5 Most Common Vulnerabilities in Your Organization's Computing System
According to Tech Target, "the main objective of penetration testing is to determine security weaknesses. A pen test can also be used to test an organization's security policy compliance, its employees' security awareness and the organization's ability to identify and respond to security incidents."
It might help clarify the benefits to your organization when you have a better idea of what specific vulnerabilities you and your team might come across during a pen test. Take a look at the 5 most common vulnerabilities in your organization's computing system.
1. SQL Injections (SQLi)
Both critical to your operations and easy to exploit, penetration testing for SQLi breaches are imperative. Since most web developers still find themselves confounded about how cyber attackers manage to exploit and tamper with SQL to their benefit, it is little wonder that professionals in information technology struggle to catch on to this tactic before the hackers strike and forge a path of damage.
2. Risky Reuse of Passwords Across Multiple Platforms
As you know, reusing the same password across several platforms is risky business in computing. A penetration test can help get to the root of multiple instances of the same password so you can encourage staff and management to regularly change their passwords within your computing system to put up obstacles for cyber criminals at the end-user level. Users who use the same password across multiple platforms can increase the risk to your system since cyber attackers may try to tap into the same password across several platforms, according to GCN.
3. Out of Date Patches
Hackers fish around in computing systems in an ongoing quest for out of date patches. When you and your staff do not immediately update new patch releases upon notification, you leave an easy entry point for cyber criminals. Your pen test will help you find patches that you need to update, reminding you and your team how critical it is to update patches; particularly third-party patches for programs like Java and Adobe.
4. Custom Crafted URL Queries and Misconfigured Server Settings
Thankfully, as long as you and your team stay vigilant and perform regular pen tests, you can easily pick up on these types of vulnerabilities and reconcile them. The vulnerability with these misconfigured server settings starts with a desire to create a shortcut via creating an abbreviated URL pathway for sensitive company and client data. With these types of susceptibilities to risk, you leave your computing system open to peeks at your protected web content and a listing of users logged into the website.
5. In-House Designed and Developed Software
The idea of saving money for your company through designing, developing and producing your own apps is highly appealing. However, no matter how talented and driven you and your team are to help create pathways to savings for your organization, there is a great deal of risk involved with self-developed software. You miss out on the advantages of rigorous testing third-party testing, user feedback and many safeguards that popular and well-known app developers and producers enjoy. If you and your team are using any in-house software, your pen test can let you know about any looming dangers.
Rely on Experts to Help Your IT Department Perform Penetration Tests Regularly
Cyber hackers seemingly never sleep, so your vigilance in performing penetration tests on a regular basis can help stave off freshly developed and executed attacks. Since threats seem to come from every tech direction, it makes sense to reach out to testing and audit companies that continually monitor the risks that can affect your organization's computing system. By contacting a team like I.S. Partners, LLC, you and your team can reduce risks, ensure compliance and increase profits. Call us today at 215-675-1400 or request an online quote!