Our HITRUST Certification Services
The I.S. Partners firm is authorized by the HITRUST Alliance and we have a team of certified HITRUST assessors.
Approaching HITRUST can seem like a big challenge. But we make the process easy, providing expert guidance through preparation, assessments, and certification. Just like our motto says, we provide guidance and "audits without anxiety."
With 15 years of experience working with organizations in various industries and risk-based frameworks, our HITRUST-certified practitioners are ready to help you.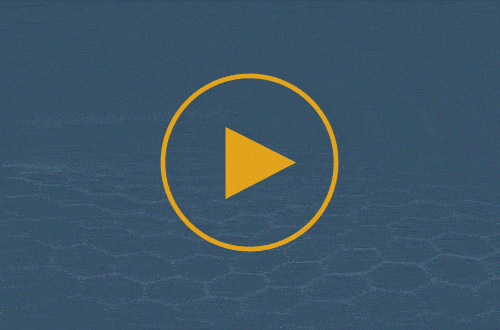 HITRUST Certification Leads the Way in Data Security
The HITRUST Alliance is an independent non-profit company that acts as a certification body for organizations handling sensitive data. HITRUST introduced the Common Security Framework (CSF) that standardizes standardize Health Insurance Portability and Accountability Act (HIPAA) compliance and coordinate it with other national and international data security frameworks and state regulations.
The HITRUST, developed in collaboration with healthcare and security experts, is a certifiable, information security framework that provides organizations with an actionable roadmap tailored to the healthcare industry's unique needs. This has become the most widely adopted security framework in the U.S. healthcare industry and has become the de facto standard for healthcare compliance.
The HITRUST combines regulatory requirements and recognized frameworks from ISO, NIST, HIPAA/HITECH, PCI DSS and COBIT into one comprehensive guideline. Because of this, it is now being adopted to streamline security compliance in other industries, including financial services, retail, education, government, and transportation.
Benefits of Getting HITRUST Certified
By providing a full range of valuable resources, the HITRUST Approach is a comprehensive information risk management and compliance program. It helps organizations continually improve security procedures and policies as they grow and evolve.
An organization that creates, accesses, stores, or exchanges Protected Health Information (PHI) can use its HITRUST certification to demonstrate that they meet the high standards of security prescribed within the HITRUST framework.
It incorporates all major information security-related requirements and best practices, and provides scalable cybersecurity measures based on different risks and exposures. For this reason, HITRUST certification is valuable for enhancing the credibility of an organization, but also for reducing the time and expense related to verifying compliance with multiple regulatory standards. Additionally, many companies now accept a HITRUST certification as evidence of compliance, thus relieving them of the obligation to audit their vendors.
Need to further your understanding on HITRUST? Utilize our HITRUST Assessment Glossary before getting started!
HITRUST Assessment & Certification Process
I.S. Partners, LLC performs HITRUST readiness, certification, and remediation services for organizations and their business associates. This assesses compliance with industry security requirements and standards and develops solutions that help organizations align with the HITRUST security framework. If your company requires both a HITRUST certification and a SOC 2 report, I.S. Partners can leverage the efficiencies between both sets of requirements, thus lowering the time and expense of effective risk management.
Steps to Getting HITRUST Certified
We understand that achieving HITRUST certification can seem overwhelming. We suggest starting this new endeavor by speaking to HITRUST assessment specialists to understand better the benefits and process of becoming HITRUST certified. Below are the recommended first steps towards certification.
In preparation, your organization must first put together the project management structure and identify the key roles involved. Then, your team can define the scope, goals and timeline, collect the required documentation, and run system tests. Consulting with a certified HITRUST certified practitioner helps set up the entire process for success.
HITRUST Certification Program Details
The HITRUST programs include:
Establishment of the HITRUST common risk and compliance management framework.
Development of an assessment and assurance methodology.
Educational and career development.
Advocacy and awareness.
A federally recognized Information Sharing and Analysis Organization (ISAO) and other supporting programs and initiatives.
HITRUST Risk Management Framework & Third-Party Assurance
The HITRUST Third-Party Assurance Program supports the relationship between covered entities and their business associates. It facilitates risk management by providing a consolidated information security framework and guide to industry best practices. With a single assessment process, third-party business associates can verify compliance across multiple regulatory standards, saving both time and effort.
HITRUST RightStart Program for Startups
The HITRUST RightStart Program now provides clear guidance for new companies and startups seeking certification. This program was designed specifically to help new organizations to navigate the certification process, and implement effective risk management strategies, security measures, and information privacy policies. It is a comprehensive and efficient way to verify compliance while earning the trust of industry partners and new customers.
Authorized HITRUST Assessors Guiding You to Success
What makes I.S. Partners, LLC different from other firms is our systematic risk methodology combined with our use of the latest technology and specialized experience. Our activities are supported by a strong background in healthcare and insurance and our team includes healthcare security professionals. These factors provide a clear competitive advantage in understanding compliance requirements and ensuring an effective and efficient healthcare audit.
I.S. Partners, LLC. can assist you from the very beginning.
Features
HITRUST Essentials 1-Year
(e1) Validated Assessment (New)
HITRUST Implemented
1-Year (i1) Validated Assessment (New)
HITRUST Risk-Based,2-Year (r2) Validated Assessment
(Formerly: HITRUST CSF Validated Assessment)
Description
Validated Assessment +Certification
+ Risk-Based Certification
Purpose (Use Case)
Focus on good security hygiene controls in virtually any size organization with a simple approach to evaluation, which is suitable for rapid and/or low assurance requirements
Focus on security best practices in medium-sized and larger organizations with a more rigorous approach to evaluation, which is suitable for moderate assurance requirements
Focus on a comprehensive risk-based specification of controls suitable for most organizations with a very rigorous approach to evaluation, which is suitable for high assurance requirements
Number of Control Requirement Statements
Lean set of 44 controls
Approximately 200 Static
2000+ based on tailoring; (360 average in scope of assessments)
Flexibility of Control Selection
Tailoring
Targeted Coverage
NISTIR 7621: Small Business Information Security Fundamentals
NIST SP 800-171, HIPAA Security Rule
NIST SP 800-53, HIPAA, FedRAMP, NIST CSF, AICPA TSC, PCI DSS, GDPR, and 37 others
Level of Assurance
Low
High
Moderate
Level of Effort Required
Low
High
Moderate
Certification Valid for:
1 Year
1 Year
2 Years
*Source: HITRUST.