Medical practitioners and clinics that insure their health plans themselves are experiencing cost increases in the double digits. This is significant to any business, and represents a large portion of its operating costs overall. When a company gets regular medical claim audits, it can greatly assist that company with controlling their self insured plan expenses, and will give a noticeable benefit to the company's financial bottom line. Medical claim audits also help medical companies with regulatory compliance for all the regulatory organizations it answers to.
Regulatory requirements, regardless of the organization, require medical companies and providers to act in the best interests of their plan's participants, and medical claim audits make sure the company is doing so. If your company is not getting regular medical claim audits, it should start doing it before its costs increase and it falls afoul of the regulatory organizations to which it answers.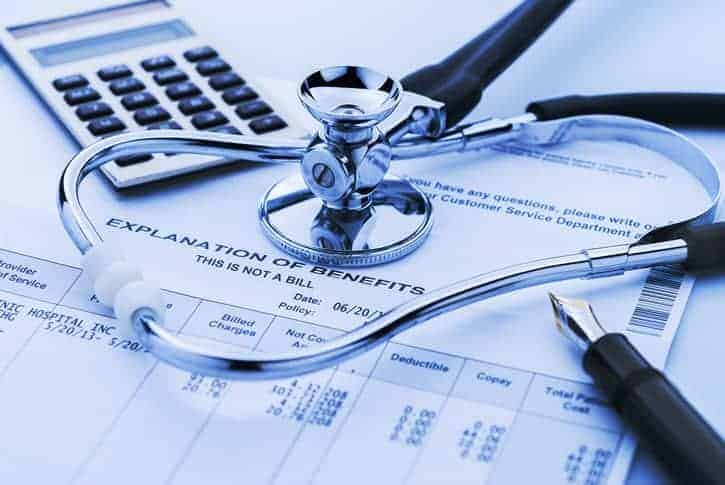 Health Care Plans and Medical Claim Audits: What You Need to Know
Here are some things you might not know about your health care plan and medical claim audits.
If you are a health care plan sponsor, you have a responsibility to protect the plan's assets while being monetarily responsible to the participants of your plan. Getting regular medical claim audits will ensure your company does these two things with ease. It can be a challenging balance to perform without audits to guide you.
Getting regular audits ensures your claims are being paid correctly. This way, you don't incur bad customer reviews or complaints to the BBB or other regulatory agencies by pursuing claims that have already been paid correctly.
Your employees are rarely affected by the results of an audit, unless it has something to do with dependent eligibility. If the audit does happen to find something that would negatively impact an employee, it is totally up to you and your company's leaders if you decide to pursue it, such as the recovery of an accidental overpayment by the plan.
As technology increases, so does the accuracy of reporting and processing of claims. Auditing fine tunes this accuracy, and even gives you the ability to predict plan expenses and to manage those costs in a way that is best for your business.
You will make sure that everyone who is currently receiving benefits from your plan is eligible. While there is generally a low rate of ineligible dependents using plan benefits, any one that is found and removed from the plan is money back in your company's pocket, which means you can offer more and better benefits to the ones on the plan who do qualify to use it.
More companies are using third party medical claim audit organizations than ever. Third party auditors are impartial in a way your own employees can not be, due to their proximity and loyalty to your company and its employees. Third party audit companies are able to make the right decisions for your company without the emotion that goes into it by being a part of your company. This saves you money, too. Third party audits pay for themselves in the money they save your company in a variety of areas of the medical claims department.
Reasons You Should Be Using a Third Party Auditing Company for Your Medical Claim Auditing
So, what are some specific things a third party medical claim audit company can do for your business? These are some of the most important benefits you will find to using such an organization to handle your company's medical claims:
It will identify overpaid claims and give you the option of pursuing their recovery or not.
It will monitor the accuracy of claims payments.
It will determine how well your plan is being administered.
It will determine if you are operating your plan within industry standards.
It will evaluate your prescription benefit program to help you determine if your prescription claims are being paid according to the terms of your contract.
Your third party audit company will make sure you have systems and processes in place that will maximize the performance of your paying of claims.
It will determine whether the dependents on your employees' plans actually qualify to use the plan's benefits.
All of these things will save your business money and help the administration of your plan flow more effectively. It will also make your employees happier with their use of your plan and the benefits they receive. You should hire a third party auditing company like I.S. Partners, LLC to do a medical claim audit for your company if you have only been doing it in-house to this point. I.S. Partners, LLC is an experienced third party medical claim auditing company that has a solid reputation and knows how to do the job the right way, as well as swiftly and efficiently.
When we do your audit, your employees will usually not even notice we are there, and if they do, it will be barely. We do not interrupt the flow of work at your company when we do your audit. And, because we are a third party company, you can be sure your audit will be done professionally and objectively. Get the best results from your medical claim audit. Contact I.S. Partners, LLC today by calling 215-675-1400 or fill out our contact form to set up your audit and improve your company.