Information is the lifeblood of every business. Companies gather information from customers to complete sales orders, provide quality customer service, and create marketing trends over customers' buying habits. CEOs require accurate information to develop operational reports, business strategies, financial forecasts and investment opportunities to grow their operations.
As this data is moving from paper documents into computer databases and networks, more companies are seeing the advantages of information technology (IT) systems and how these systems are used throughout their enterprises. They are also recognizing the needs for proper management and governance of IT investments to reap in the best values that can promote business growth.
Understanding the value in smartly investing in IT systems and processes while developing the best practices to minimize risks are some of the key objectives business executives search for while ensuring the information technology meets business requirements.
What is COBIT and Val IT?
The COBIT and "value from IT investments" (Val IT) are frameworks developed by the Information Systems Audit and Control Association (ISACA) and the IT Governance Institute designed to help business executives, IT personnel and management staff to properly manage and govern their IT systems and IT-enabled investments. Each framework targets specific objectives and controls inside the business and how IT should align to these controls. COBIT focuses on managing the development and implementation of IT systems while monitoring for risks. Val IT is based on COBIT as it focuses on helping businesses understand their needs so they can seek out the right IT-enabled investments that will offer the best value.
Purpose of COBIT
COBIT once stood for "Control Objectives for Information and Related Technology." Yet the spelled-out name was dropped as the acronym was instead adopted for the later versions of this framework. The purpose of COBIT is to provide the guidelines and best practices that businesses can use to gain the greatest value from their information technology systems and processes. This framework model focuses on helping a business to figure out how their operations will use IT systems, and what these IT processes need to achieve so operations run at peak performance.
COBIT also helps management staff monitor for risks and issues that may affect their IT systems that might prevent these processes from following established business objectives. COBIT allows for greater IT governance so management staff can maintain the integrity of information as it is gathered, stored and used in all technological systems throughout the business.
How COBIT Helps with Audit Procedures
When auditing control objectives to ensure information technology meets adopted business standards and goals, auditors can follow the standards of COBIT by using it as a statement of criteria. COBIT comprises of 40 IT best practices and standards recognized by private and public standards-setting entities around the world. Auditors can use COBIT as their reference document when checking to see if IT processes meet the desired IT control criteria for the business. This audit allows business management to discover gaps and improve on IT governance.
There are several versions of COBIT that are presently available: COBIT 4.1 and COBIT 5. COBIT 4.1 is designed to allow businesses to develop IT governance policies so they can properly manage control requirements and technical issues so they can stay in compliance. COBIT 5 adopts the 4.1 framework while also integrating in Val IT and other standards to maximize the value of enterprise IT investments.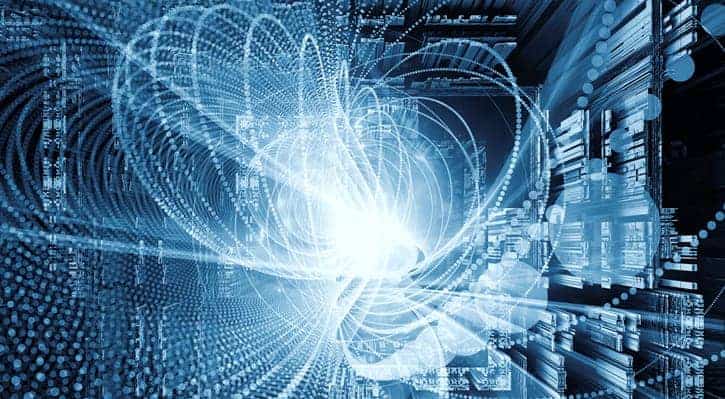 Purpose of Val IT
Val IT is another framework of IT governance to help businesses decide on the right investments to make in IT-enabled systems. It provides a management technique for businesses that are thinking of changing their systems so they can bring in more value for their investment decisions. The Val IT can help executives figure out how their business and IT can come together to improve processes. It also helps them figure out how to manage portfolios when evaluating and accepting new IT-enabled business investments, and gives methods to assess the risks and costs of these investments.
What Are the Guiding Principles of Val IT?
There are several guiding principles that Val IT is based upon so businesses can develop, manage and share value management guidelines and best practices in regards to making IT investments. Some of these principals include:
When making an IT-enabled investment, it will be considered and treated as a portfolio of investments
IT-enabled investments will give a comprehensive outline of activities so a business can properly determine the type of value the investment will give to the business
Best practice guidelines will use different evaluation techniques for each IT-enabled investment so it is properly managed to bring in the most value
Best practice guidelines will monitor key metrics of the IT-enabled investments and respond in the appropriate matter if there are any changes to ensure proper value delivery
All stakeholders will be assigned a certain amount of accountability for the IT-enabled investments
Based on these principles, a business can have greater control and management of their IT investments. They will have the tools needed for value governance, portfolio management and investment management capabilities. The newest version of this framework, called Val IT 2.0, seeks to include IT assets, services and other resources along with new IT investments in key management practices.
Have Better Management of IT Systems and Investments
COBIT and Val IT are providing business executives and IT management the roadmap in developing the right governance techniques for their IT systems and investments. Understanding how COBIT and Val IT can be incorporated into your business, and how to evaluate your IT systems and investments to see if they align to your control objectives by using auditing services, can allow you to make the right choices for your business. For more information about these IT governance frameworks and to obtain an audit that helps your business information systems, contact I.S. Partners, LLC today at 215-675-1400 or fill out our contact form.