Book a Demo
Experience Compliance Automation Like Never Before
Take the anxiety out of your audits with I.S. Partners + Fieldguide automated audit tool – engineered for efficiency and convenience.
Speak to Our Sales Manager
Automate Compliance Management for Free
I.S. Partners provides Fieldguide, a new-age solution for seamless audit processes, free of charge to all of our customers.
5-Star Rated Compliance Management Software
Don't just take our word for it; read why real users vouch for Fieldguide's revolutionizing capabilities.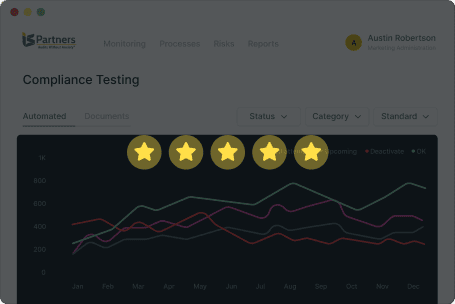 Give It a Try!
In just 25 minutes, you can experience the simplicity and speed that come with Fieldguide's automated compliance software. Schedule a free compliance software demo and try it out first-hand.
Embrace Fieldguide and let the compliance experts at I.S. Partners transform your risk management processes into a stress-free experience.