Navigating regulatory matters in the insurance industry has never involved more challenges than it does today. If you feel like you and your IT team face more scrutiny in compliance issues, it isn't your imagination. Corporate Compliance Insights reported that, as far back as 2011, "Regulatory scrutiny of the insurance industry has never been more acute. Government regulators from a host of disparate disciplines are intensely focused on making sure we have the controls in place to avoid another financial meltdown."
As your organization's insurance compliance officer — whether your role falls under CIO or IT manager — the more information you have about various compliance issues, along with the most current updates, the more confident you will feel each time your company faces an audit. Staying on top of these matters and performing regular internal audits for quality assurance offer you the best protection. Carve out time on a regular basis to make sure you and your team are up-to-date on insurance industry compliance issues, including some of the matters that follow, so you can keep things running smoothly.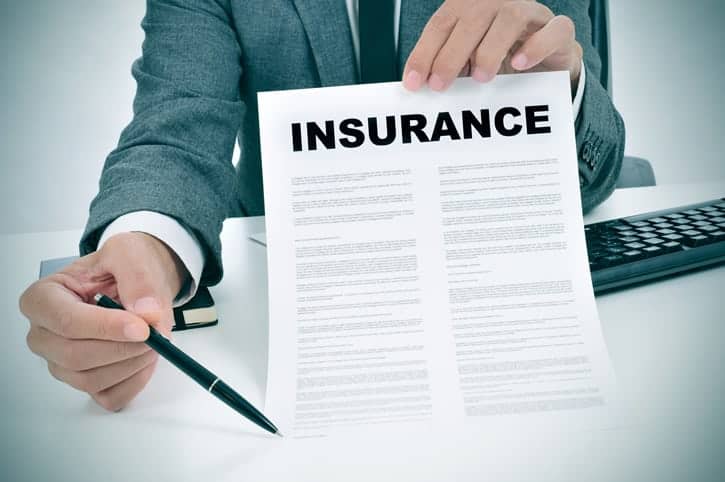 The Expanding Role of Insurance Companies
In addition to traditional roles that insurance companies fulfill for their clients, Reuters recently reported that many insurance companies have expanded their role primary roles by offering services that mimic those offered by financial institutions. A few of those financial services include accepting deposits, adding collateral-based mortgage obligations to investment portfolios and underwriting interest rate and debt swaps, according to Corporate Compliance Insights. With these new functions, at least partially in response to the financial meltdown of the late 2000s, insurance companies face an ever-increasing number of regulations to prevent future problems.
Familiarity With the Various Regulatory Bodies and Their Updates Helps You Keep Your Organization In Compliance
Even if your company has not taken on financial services functions, you still need to stay abreast of the different regulatory bodies. Sometimes things can change due to a fine alteration in role or meaning, so you do not want to find yourself flailing to explain why you have not complied to a regulation, no matter how unlikely it seems that it would have applied to your company.
Consider some of the various regulatory bodies whose findings and rulings might affect your next official audit:
The National Association of Insurance Commissioners (NAIC)
Reuters indicates that the NAIC focuses on financial regulation standards and market conduct. Since many regulations function on a state-by-state basis, the NAIC works with different state commissioners to build a "coalition of states" to build continuity and consistency across the states to streamline laws and regulations, thereby making your work to keep up with changes easier. Industry insiders consider the NAIC's work a success, for the most part, reducing problems with compliance on an interstate level.
The Financial Industry Regulatory Authority (FINRA)
FINRA monitors distribution through brokers for investor protection.
The Securities and Exchange Commission (SEC)
The SEC focuses on products involved in securities, such as annuities and other long-term payouts, and "strives to promote a market environment that is worthy of the public's trust."
The Federal Reserve
The addition of the Federal Reserve to regulation over some insurance companies definitely brings more challenges for compliance officers since they continuously risk-laden aspects of the industry, such as holding companies.
Knowing where to find out more in-depth knowledge of the entities setting regulations gives you a good foothold and reference point. Do your best to keep up with news from these regulatory bodies for the latest changes and when they become effective.
What Compliance Issues Do You Need to Know to Make Sure All Regulations Are Covered?
Whether your organization works in annuities, health, or property and casualty insurance, there are certain compliance issues that apply. Take a look at some of the most pressing compliance issues you and your IT team need to keep in mind as you work toward your next audit:
Data Protection and Cyber Security.
It is probably no small surprise that data protection and cyber security land near the top of the list of compliance matters. Information Week's Insurance and Technology website's 2015 article on regulatory issues reported that " insurance marketplace will continue to spend significant resources to steady itself from the regulatory reverberations of the financial crisis and the global movement toward bank-centric, more intrusive regulation." Regulations in the insurance industry keep tightening as they continue to mirror the banking industry and its practices, and similar to healthcare and banking industries, your insurance institution collects vital confidential information from your customers who trust your security system to keep that information safe.
The Payment Card Industry (PCI)
Organizations considering using PCI need to proceed with caution since the management of risk is critical to an organization's operations, particularly concerning compliance matters. Many insurance companies are considering adopting this payment processing innovation, so it continues to grow as an industry-wide compliance concern. With the expansion of services in the insurance industry — particularly services similar to those in the financial industry — many companies continue to look for new ways to market themselves to stay competitive and attractive to new customers. The same ease and convenience that PCIs provide for customers is also teeming with risk, which is often the case. If your company is considering employing this technology, it is critical that you closely follow regulatory updates and stay in compliance.
Global Governance
If your insurance company operates on a global level, you might find yourself trying to maneuver through global coordination and increased global regulation and compliance issues that involve capital standards and systemic risks. Issues you face on state and federal levels — such as dealing with annuities, data breaches and cyber security, and PCIs — will take place on a global stage, requiring you and your team to monitor your organization's compliance matters from several vantage points.
Reaching Out to Find a Partner In Industry Compliance
As the insurance industry takes on so many complex transformations, you and your IT team might have a learning curve ahead of you. Even though you and your committed team are capable of learning about all the new services and regulations, it might help to call in an organization like I.S. Partners, LLC that employs a team of industry experts who focus on researching the latest compliance issues in the insurance industry to give you and your CEOs peace of mind. Contact us by calling 215-675-1400 or filling out our online contact form to find out more about our menu of services and how we can help.