What Is Internal Audit Co-Sourcing?
Even the most versatile and valued organizations are bound to have some gaps in expertise and resource. Solution-oriented company leaders appreciate and embrace the concept of supplementing resources in various creative ways, including internal audit co-sourcing, which serves as a partnership between internal audit staff and externally hired professional service firms.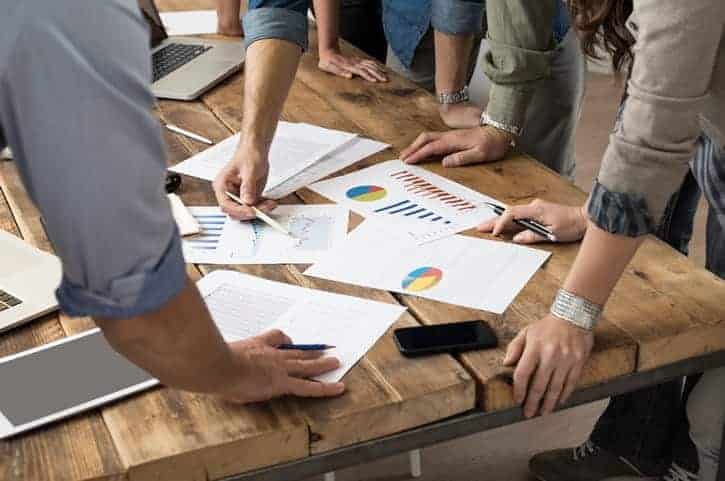 Are Internal Audit Co-Sourcing Agreements the Only Sourcing Arrangements Available?
In your tireless efforts to deliver quality products or services for your organization's clients, while staying on budget with your profit margin in mind, you might have enacted—or are considering enacting—an internal audit co-sourcing agreement to meet your firm's specialized auditing needs without watching your budget spiral out of control.
If you are new to sourcing, it may help you to know what types of sourcing arrangements are available, in addition to internal audit co-sourcing, to rule out other options. It is important to consider precisely what it is you need and what type of arrangement might work best for the internal audit function you need to fill for your organization:
In-House: A company maintains its own internal audit department.
Outsourced: An internal audit service provider, or independent accounting firm, comes in to conduct the specific internal audit function.
Co-Sourced: The internal audit is carried out by a partnership with a company's in-house internal audit department and an externally hired internal audit service provider. Co-sourcing allows for the internal audit department to work with a trusted internal auditing firm.
An ever-increasing number of businesses are using internal audit co-sourcing professional firms to close any gaps and meet their need internal auditing needs. According to Business Finance in 2008, citing the Institute of Internal Auditors, 63 percent of companies co-sourced at least some portion of their internal audit work.
What Are the Top Benefits You Can Expect from Internal Audit Co-Sourcing?
Besides the basic need to find someone with expertise—or additional professionals with a certain expertise—to supplement your own skilled in-house internal audit team, it may help you to learn additional benefits you can anticipate from working with expert external contractors. Consider a few of the following top benefits that your firm might reap when working with specialized auditing professionals:
Improve Your Business's Operations: Bringing in a professional, or a team of professionals in internal auditing, can not only help you shore up a specific project in a given time frame, but these professionals can also leave a lasting impression on your own internal audit team. By working with an assured firm that offers an organized and streamlined approach, your own team can adopt certain approaches and philosophies to help stay on point daily for better ongoing efficiency and easier preparation for future internal audits.
Relieve Your Own Internal Audit Staff: Audits sometimes fall around the holiday season when key team members have scheduled time away from the office. In order to honor their well-earned time off, internal audit co-sourcing works as the ideal solution for everyone. Whether your project is for an annual audit, new business activity, or fiscal year-end closing of the books, co-sourcing is frequently a life saver.
Access Highly Specialized Knowledge: Perhaps you do not have the budget to hire an auditing professional who can spend the necessary time on regulations, laws and rules that can impact your results. Your internal audit co-sourcing firm features various specialized auditing experts with specific and essential knowledge.
Enjoy Flexibility: Some auditing functions and cycles require more of your auditing team than others. When you have a professional auditing firm in your contact list, you can reach out for temporary expert assistance when you need more hands on deck, or save money while keeping work in-house for the lighter projects.
Gain Independent and Objective Insights: It is easy for an internal audit team to become complacent in their tasks due to their familiarity with the work product. Bringing in an outside contractor offers you a fresh pair of eyes, a crisp perspective, and the expertise to make recommendations when noting inconsistencies and other issues.
Dig Into Risk Assessment Components: Since this task is often performed at higher executive levels, an outside professional with risk assessment experience can peer into financial, operational and industry risks outside of your organization to help determine how they might impact your business, given the internal audit information at hand.
What Considerations Should You Make When Signing with an Internal Audit Co-Sourcing Firm?
If you have never hired a third-party internal audit co-sourcing professional, it might help you to take a look at a few key considerations and co-sourcing expectations to help you get started:
Works within your firm's professional standards.
Retains institutional knowledge for future projects and assignments to avoid back-tracking.
Understands the culture of the organization and works with the internal audit team.
Offers advisory services to audit committees and senior management.
Covers remote locations.
Stays in good standing with requisite memberships and certifications in relevant professional organizations.
Steps up to offer advice for internal auditing team to develop better practices for internal audit function to streamline processes and improve accuracy.
Extends specific industry knowledge to in-house audit staff via scheduled training sessions and on a one-on-one basis.
Helps use internal auditing as a means to providing internal promotions for valuable organizational team members.
Maintains the expected knowledge base of the hiring organization for each possible engagement.
Reach Out to an Internal Audit Co-Sourcing Team Who Is Ready to Pitch In
At I.S. Partners, LLC., we are ready to step in and help out. Whether you simply need another skilled auditing team member to alleviate pressure during the holidays, or you need someone who continually studies regulations in your industry, we can help. Give us a call at 215-675-1400 or request a quote to learn more about our internal audit co-sourcing services and more.